About Internshala
Via its online platform, Internshala, businesses that provide internships and career opportunities in a variety of disciplines may interact with students and recent graduates. Sarvesh Agrawal created it in 2010 to assist students in locating meaningful internships so they could obtain real-world experience and improve their employability.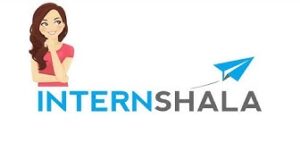 A variety of activities and services are available via Internshala to help students advance their careers. Several industries, including engineering, management, design, media, and more, are represented in its database of thousands of internship and employment possibilities. Also, it provides online training courses in a range of subjects and professions, including web development, data science, marketing, and more.
Join our Telegram channel: Click here
In India, both employers and students frequently utilize the site. Many honors and recognitions have been bestowed upon it, including the Best Educational Website honor at the Indian Education Awards in 2017 and 2018. Also, Internshala has collaborated with other organizations and educational institutions to offer internship and employment opportunities to their students.
Check out: Apply at your Dream Company with Internshala Inter| Stipends of ₹2.4 lacs| Last Date 13th February
About Internshala Engineering Career Fest
10,000+ premium internships and positions with high salaries and perks will be made available through this campaign. The primary objective of the campaign is to provide students and recent graduates with a career head start and to position Internshala as the place where students may obtain a thorough understanding of the working world after graduation.
Just as university placements are crucial in assisting graduates to discover a means to enter the sector permanently, this is your entrance to begin your career in the best way possible!
Join our Telegram channel: Click here
Advantages of this Internshala Engineering career fest:
If you have the most referrals and apply for these internships first, enter the early Access Contest for a chance to win a cash award worth up to 10,000 INR.
If you are chosen for the internship, you will have the chance to learn how to be independent.
The chance to get a career that suits your needs.
About Selection:
The employer would shortlist you based on your application and résumé. You would learn whether you were selected for a second interview round by the employer after being shortlisted.
Join our Telegram channel: Click here
Important Notes:
From February 16 through February 20, apply early to secure your position.
On February 21 through February 23, start applying for the greatest career and internship vacancies.
If a person is a college student seeking an internship or a career, they are all welcome to participate in the campaign.
Check out: Free Industrial Training courses | Free Certificates