An Introduction To IBM
A worldwide technology firm known as IBM, or International Business Machines, focuses on developing and marketing software, middleware, and computer hardware.
One of the first technology businesses in the world, IBM was established in 1911 and has a long history of innovation and leadership in the sector.
Its mainframe computers, utilized by several significant enterprises and governmental organizations worldwide, are just a few of the many goods and services that IBM is renowned for.
IBM is also well-known for its Watson platform, which uses AI and is utilized in various industries, including customer service, banking, and healthcare.
IBM is also a well-known supplier of IT services and consulting, assisting companies in streamlining processes and implementing cutting-edge technology.
The corporation has increased its efforts in cloud computing and quantum computing in recent years, as well as multiple unsuccessful forays into blockchain systems.
Join our Telegram channel: Click here
All You Need To Know About  IBM Cyber Security Internships
Concerning the IBM SkillsBuild Internship Camp, apply to an IBM internship through SkillsBuild! This is your chance to learn everything there is to know about success-related skills! During this four-week course, you may acquire and hone skills that will increase both your employability and your subject-matter confidence.
Throughout the program, a subject-matter expert who will be your mentor will guide you in this internship! During this session, you'll face a real obstacle related to the subject of your internship!
You will work in a group with your mentor to come up with a solution and put it into a project.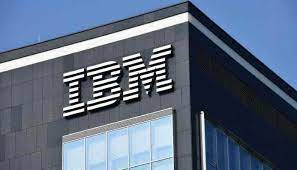 Image from Sightsln plus
Students who wish to develop the basic knowledge they need to secure entry-level employment can do so by using the technical and professional skills e-learning platform known as IBM SkillsBuild.
By using the learner's selected intended job profiles as a guide, the learning platform encourages self-paced learning.
After completing the interactive, multimedia course content, students obtain industry-recognized badges and certifications that boost the value of their professional social networking accounts and resumes.
Join our Telegram channel: Click here
Eligibility requirements:
Aa a candidate who is pursuing a degree in computer science, civil engineering, mechanical engineering, electrical engineering, or electronics during their second, third, or fourth year of undergraduate or graduate school.
A valid GMAIL account is required for registration at the SkillsBuild Camp.
A potential employee who can start in 8 weeks
Check out: SURGE Internship Program by IIT Kanpur in 2023 with Stipends for all and free Certificates
Why IBM Is the Best? 
In terms of corporate ethics, the environment, and the communities in which we work and live, we want to have a long-lasting, good effect on the world.
IBM actively supports programs like Call for Code that make technology accessible to underserved populations. IBM can combat systematic racism, provides access to clean water, and more by working on open-source initiatives with collaborators like the United Nations and the Linux Foundation.
IBM encourages its employees to act in a way that promotes a climate of conscious inclusion and belonging where creativity may flourish. IBM is committed to fostering, expanding, and appreciating the diversity of opinion from people with all types of experiences and perspectives.
IBM has promised to train 30 million individuals worldwide by 2030, but IBMers have also promised to complete at least 40 hours of personal development annually through IBM skills programs.
Join our Telegram channel: Click here
Check out: Internships offered by Jio in 2023