B.Tech – Computer Science & Engineering (Artificial Intelligence)
Artificial Intelligence (AI) has become an integral part of technology in our daily lives, whether it be driving to the office or searching for a restaurant, getting news updates or recommendations on social media, everywhere AI is in use.
Considering the fact that AI has exponential growth in the last couple of years and its upcoming demand in the IT industry, ENGINEERING COLLEGES in India is introducing B. Tech. – Computer Science & Engineering (Artificial Intelligence). Artificial Intelligence is a branch of Computer Science that focuses on creating intelligent machines that work as human beings and replicates intelligent behavior.
WHAT IS AI ENGINEERING?
AI refers to enabling machines to mimic human behavior. It mostly concerns with the theory and development of computer systems that are able to perform various tasks which otherwise require human intelligence. For instance visual perception, decision-making, speech recognition,  and language translation.
An Artificial Intelligence engineer works with different algorithms, neural networks, and other tools to advance the field of artificial intelligence. These professionals usually work on different  types of artificial intelligence use cases,  in different industries, for example:
Healthcare
Retail
Agriculture
Manufacturing
An Artificial Intelligence engineer works on artificial intelligence glitches or technologies. Engineers may also choose between projects connecting weak or strong artificial intelligence
DIFFERENCE B/W COMPUTER SCIENCE AND ARTIFICIAL INTELLIGENCE?
| | |
| --- | --- |
| COMPUTER SCIENCE | ARTIFICIAL INTELLIGENCE |
| Computer Science deals with the study of computer software and hardware. The course covers knowledge of computer system software's theoretically as well as their design and development. Some of the key subjects of Computer Science include programming languages(C, C++, Java, Python etc), computer architecture, networking, AI, systems security, database management, software engineering, human-computer interaction, graphical design, and many more. Computer science also includes designing of algorithms that can be used on different applications to solve various real-life problems. | Artificial Intelligence Engineering is a branch of computer science& engineering that deals with the study of intelligence and learning capability of machines which make them to work as human beings. Artificial Intelligence is applicable in various fields that include implementation of learning, predicting to solve real-time problems like speech recognition, face recognition etc. A machine having Artificial Intelligence is capable of reading and understanding data using its inputs and is able to solve the problem in real-time. Robotics is a field that closely related to Artificial Intelligence. |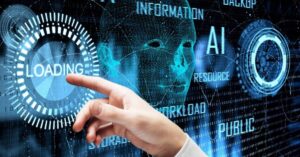 WHAT AI ENGINEERS DO?
After graduating from a top-rated Artificial Intelligence engineering college, an AI engineer is required to do the following:
·        Test and deploy machine learning models
·        Develop minimum viable products based on machine learning
·        Creating and managing the process of Artificial Intelligence in various fields
·        Performing statistical analysis and interpreting the results for industry
·        Automating important infrastructure for organizations
·        Building Artificial Intelligence models
·        Explaining and implementing the usefulness of the Artificial Intelligence models
·        Transforming the Artificial Intelligence-based machine learning models into APIs so that others can interact with them
BEST COMPANIES FOR AI GRADUATES?
Google
·        Amazon Web Services.
·        Apple
·        DataVisor
·        Casetext
·        Facebook
·        Deepmind
·        ThirdEye Data
·        IBM
·        Alibaba
·        OpenAI
·        Talentica Software
·        WOW labs
·        Microsoft
WATCH THE EXPLANATION VIDEO