The Ministry of Commerce & Trade (National Informational of transformational India) offers Internship Scheme & is inviting applications for Internship Opportunities at DPIIT for its office.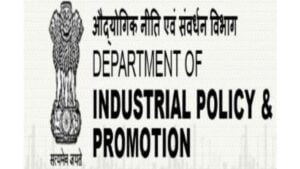 About Internship –
The Department for Promotion of Industry and Internal Trade (DPIIT), Ministry of Commerce & Industry seeks to engage students pursuing Under Graduate/Graduate/Post Graduate Degrees or Research Scholars enrolled in recognized University/Institution within India or abroad, as "Interns". The "Interns" shall be given exposure to various subjects deals with Sections/Divisions in DPIIT and would be expected to supplement the process of drafting proposals, exploring existing policies, laws, rules and regulations, carrying out research, and suggest a course of action to improve the regulatory environment and investment climate.
Applicants will have to apply ONLINE by filling up the registration form.
Eligibility Criteria for Internship at DPIIT
Applicants pursuing Graduation/Post Graduation/Research from any
recognized University/Institution within India or abroad in the following domain is eligible to apply:-
i) Engineering- all branches
ii) Management- all branches
iii) Law
iv) Economics and Development
v) Trade, Commerce and Industrialization
vi) Computers and Information Technology
vii) Library Management
Note:- Candidates from other domains can also be considered based on
requirements on case to case basis
Duration of the Internship –
The period of the internship at DPIIT shall be at least six weeks but not exceeding six months.
Selection Process of this Internship
Mere submission of application does not confer any right on the candidates for selection/engagement for Internship in DPIIT. The Department reserves the right to select/engage Interns from various disciplines/branches based on its actual requirement.
Benefit from Internship at DPIIT
Stipend: Interns would be paid a stipend of Rs. 10,000/- per month.
Certificate: A certificate regarding successful completion of the Internship shall be issued by the officer to whom the concerned Intern will be attached in a prescribed proforma.