Nowadays, landing a job at your ideal firm is like doing an impossible task. It often occurs when a job applicant attempts to land a position at his or her ideal employer, which has a distinct workplace culture and benefits like greater vacation time and other extra amenities. At a certain point, when there is a lot of competition in the market and relatively few job openings, it is crucial to get a position in your desired firm.
In this blog, you will find how with Internshala intern you can get a job at your dream company with a stipend of up to ₹2.4 lacs. Let's first take some knowledge about the platform Internshala.
Join our Telegram channel: Click here
What is the Internshala Platform?
A platform for online hiring and training is called Internshala. Internshala's recruiting platform allows freshmen from all across India, with a variety of educational backgrounds, to look for and apply for internships and positions at companies of their choosing. Additionally, to employ college students and recent graduates across India, startups, corporations, SMEs, NGOs, educational institutions, and large brands may publish their internship and entry-level job requirements.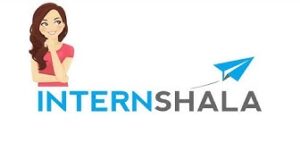 Online learners, including students and professionals, may access online training in the most recent in-demand industry skills on Internshala Trainings, the e-learning division of Internshala, to advance their careers, upskill themselves, and become industry-ready.
Being a top recruiting and training platform that helps 1.5 million+ organizations hire interns, hire entry-level workers, and acquire new skills. It provides internships, fresher employment, and online training to 1.4 Cr+ student users.
Join our Telegram channel: Click here
About Intern with your Dream Company with Internshala
In this Campaign, more than 50 big businesses are participating in this program, which is targeted at college students eager to start their careers and provides internships for a range of profiles. Every internship includes a fixed stipend, and the maximum monthly salary is $40,000.
Benefits of this Campaign:
Enter the Instant Access Contest for a chance to win a cash reward worth up to 10,000 INR and be the first to apply for these internships before anybody else.
If you are selected for an internship, you will learn how to support yourself.
Enables you to always be your true self.
Enables you to pursue your passion and your hobbies.
Check out: Thinkitive Off Campus Drive is Hiring Trainee Software Engineer for 2023
Important Note:
Anyone in college seeking an internship with a major corporation like PhonePe or Urban Company is eligible to participate in the program.
Your application and CV would be used to shortlist you by the employer. After getting selected for a second interview round, you would then hear from the company.
No, it is entirely free.
From February 6 through February 10, you may enter the immediate access competition.
11–13 February: Research and apply for any internships that are being offered.
Join our Telegram channel: Click here
Advice on landing a job at your dream employer
Research your dream company: Connecting with employers and recruiters requires research on the organizations you want to work for. It also helps to look up additional details on the company's mission and products.
Reach out to businesses via social media platforms: The most significant information in this article is that it is crucial to have active profiles on various social media platforms, as well as to follow companies on social media to stay up to speed on any changes they make or the influence they have on their business.
Recruit yourself at the big podium: It's crucial to register on additional recruitment platforms, such as employment portals like shine.com, naukari.com, or LinkedIn, in addition to visiting your target employer's official website to check for job opportunities.
Meet hiring managers in person: Meet company recruiters in person at job fairs, networking events, and industry conferences. Keep an eye out for upcoming events and bring your resume and work portfolio.
Join our Telegram channel: Click here
Check out: Government exams for ECE Engineers | Electronics and Communication | BTech