Software developers who design and create programs that conduct automatic tests on new or existing software are known as test automation developers (also known as test automation engineers).
These programs are a crucial component of the software development life cycle. They design test scripts that do the testing and base these programs on automation frameworks (standardized rules). Various test automation developers have specialized in using certain automation tools like Selenium.
It is possible to work as a test automation developer with or without a degree. The majority of positions, which are often in computer science or a closely connected field, are advertised to those who do have degrees.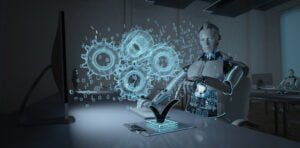 Image from Greatlearning.com
There are a few test development apprenticeships available. Candidates who have used software testing technologies like Selenium before may have an edge. Visit the IT and technology area of TARGETcareers, our website geared for school leavers, to learn more about entering the IT and technology fields as a school leaver.
Join our Telegram channel: Click here
About Verizon 
One of the top global suppliers of technology and communications services, Verizon is revolutionizing how people connect all over the world. We are a varied group of individuals united by the desire to create a better future.
Here, we have the freedom to innovate in any function while learning and developing at the speed of technology. Together, we are advancing the globe, and you can do the same.
Check out: Data Science Free Courses with Certificates 2023| Using OpenCV to predict the gender and the Age
About this Program 
MyBiz is a self-service site that provides a number of self-service capabilities so that wireless SMB customers can manage their accounts in one location. Customers may use the online application and mobile app to see and pay bills, follow the status of their purchases, and submit orders (commerce).
Performing test design, execution, failure tracking, reporting, and grooming/standup call participation.
Creating the automated system for sanity, progression, and regression.
Using the proper testing equipment for both front-end and back-end quality assurance.
Taking part in several meetings with the company and IT owners as well as members of the product or team.
Join our Telegram channel: Click here
Eligibility Criteria:
A bachelor's degree or at least one year of professional experience
Experience in project management for automated testing.
English proficiency.
Java, selenium (using the element locator, web driver methods, data-driven testing, keyword-driven testing, Java programming, and TEST NG/Cucumber Annotations), and Appium programming experience.
experience testing mobile apps, websites, and software (Selenium, Appium) on a variety of browsers.
Inclusion:
Being an equal-opportunity employer makes us happy. We at Verizon are aware that diversity strengthens us. We are dedicated to creating a supportive, welcoming workplace that values honesty and promotes a feeling of community.
Everyone should feel appreciated, connected, and empowered to realize their potential and provide their best effort.
The task to do: 
In this hybrid position, your work environment will be clearly defined and will include both designated office days and work-from-home options.
Join our Telegram channel: Click here
Check out: Employing Software Engineers at Epsilon 2023