About Wipro
Wipro is an Indian multinational corporation (MNC) that offers advisory, business process, and IT services. It was established in 1945; in Bengaluru, India where its headquarters are. Cloud computing, cyber security, robotics, artificial intelligence, and data analytics are all part of its extended set of skills.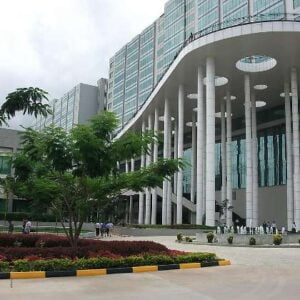 Image from Glassdoor.com
The firm changed its emphasis throughout the 1970s and 1980s to new potential in the computer and IT industries, which were still in their infancy in India at the time. Western India Vegetable Products Limited was replaced by Wipro Products Limited on June 7th, 1977.
In 1982, Wipro Products Limited's name was once more changed to Wipro Limited. Wipro debuted on the New York Stock Exchange in 1999. Wipro was the second Indian IT company to reach $1 billion in sales in 2004.
It also manufactures products for health, lighting, and personal care. By 2021, Wipro's sales had topped US$9.8 billion.
Join our Telegram channel: Click here
About Wipro's Work Integrated Learning Program
With the help of the Work Integrated Learning Program, BCA and B.Sc. students have the opportunity to develop a spectacular career at Wipro while pursuing their M.Tech. degree from a prestigious school of higher learning in India that is funded by Wipro.
Join our Telegram channel: Click here
Eligibility Criteria:
10th Grade: Successful
12th Standard: Pass Graduation with 60% or a 6.0 CGPA or above, depending on what the University's requirements are.
For grades 10 and 12, open learning is permitted; however, only one backlog may exist at the time of an online assessment.
Candidates must complete the sixth semester and all outstanding coursework.
Core Mathematics must have been covered as one of your graduation requirements.
Business math and applied math will not count toward a graduate's core mathematics requirement.
maximum 3 years of academic gap permitted (between 10th to commencement of graduation)
There can be no gaps throughout graduation. Graduation must be accomplished within three years of its beginning.
Check out: the 2023 Cisco Job Opening Hiring Freshers TAC Engineer
Qualification requires:
BCA stands for Bachelor of Computer Application
B.Sc. or a bachelor of science in Computer science, information technology, mathematics, statistics, electronics, physics, and other fields are eligible.
About the Selection Process:
Round One: Online Assessment
Online Assessment with 4 components, taking 80 minutes:
Verbal: 20 questions in 20 minutes
20 questions in 20 minutes of analysis
Quantitative: 20 questions in 20 minutes
Test of Written Communication (20 mins)
Round two: Business conversation
Service Contract
sixty months, Please be aware that if you decide to quit the company within this time, you will be required to pay back you're joining bonus on a pro-rata basis.
Join our Telegram channel: Click here
Important Notes:
Candidates will have to go through a business talk round after passing the online assessment.
Wipro alone has authority over the registration requirements and selection process. At any point in the selection process, Wipro is under no obligation to reveal any information. In addition, Wipro has the right to make an initial offer if the candidate who has been provisionally chosen does not satisfy all requirements for employment.
If the candidate is discovered to have engaged in any criminal activity, such as impersonation, fraud, the production of illicit papers, etc., Wipro retains the right to hold the applicant accountable.
Individual emails sent to candidates or other forms of communication they give will be used by Wipro to inform them of the recruitment's outcomes.
Please be aware that if it comes to our attention that you engaged in unethical behaviors or used illegal means to pass your online assessment at any time—during your online test and/or interview process or after joining the company—the company shall withdraw or revoke the offer with immediate effect, and we reserve the right to take appropriate action against you as we may deem fit.
Last Date: 15 February 2023 11:59 PM
CTC: INR 15,488.00 per Month
Check out: the Biggest Off-campus hiring | Unstop Recruitables 2023 – Off Campus Hiring Drive