Infosys internship will be conducted virtually, and Indian students who have passed class 12 can apply for the opportunity
Infosys internship is being conducted for Indian students who have passed class 12 as part of the Springboard initiative launched by the company recently. "The Infosys Springboard internship program is an excellent learning opportunity for students or learners who are aspiring professionals to hone their existing skills and transition to global corporate professionals," says the company. Students will be mentored by Infosys experts on how to apply the theoretical knowledge learned throughout their curriculum into practical work.
The Infosys internship program is being conducted virtually, and since its is a CSR initiative of the company, no stipend will be paid to students. However, a certificate of completion will be given after students successfully finish the internship, which can be anywhere between 8 to 12 weeks long. The program has a limited number of seats, therefore the company may hold examinations or interviews to selected students.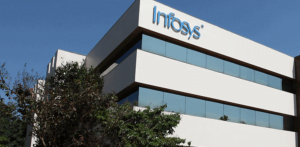 Eligibility Criteria to Apply for Infosys Internship
Students who wish to apply need to keep the following points in mind prior to submitting applications:
Applicants must have passed 12th standard or equivalent or higher examination from a recognized board or university and must be pursuing graduation or completed graduation or post-graduation.
Applicants also need to complete all the pre-requisite courses suggested for the topic of the project, and will also need to secure 60 percent in the self-assessment examinations of the courses.
Applicants also need to submit responses to a survey which will be activated when they click on the Apply button.
How to Apply for Infosys Internship
Interested participants will have to choose a project from the list of projects provided on the website before 14 January 2022.
All pre-requisite courses need to be completed, and students must also prepare for any interviews that may be taken by mentors.
Students will be allocated projects once interviewed.
Selected students will have to interact with project mentors, and then design, deploy and integrate their solutions.
Evaluations will then be done, and certificates will be distributed.
Those who wish to submit applications are advised to go through the official website for further information. In order to apply for the Infosys internship, students will first have to register with the Springboard website.
Watch the Tutorial Video