Finally Jadavpur Spot round will begin 40% of the seat are vacant 453 seats in total.
Who can apply, tentative date, and other information all attached in the article?
The reasons given by the head of the institution are not yet given in a proper way, but this news shows how much Wbjee concerned authority is working. The wbjee 2020 has many faults, every year from 1253 seats in total almost 100 to 200 maximum used to be vacant but this year 453 seats which show JU name is getting drowned by the year in progress.
But we can't say that because this year 2020 the placement was good and even better than in 2019. 58 lakhs was the highest offered. More than 40 students got offers of 20+ lakhs package.
Let's Discuss what is the seat for the failure of such a deemed university for students which rank in the top 20 engineering colleges of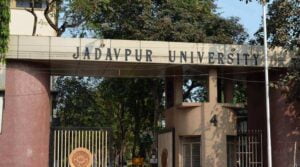 India.



One of the main reasons is a negative image in society about the university. The image of the university has deteriorated, especially among the people in the suburbs. Frequent movements, which lead to unrest in campus, is a major factor in losing favor among students," said Chiranjib Bhattacharjee, Vice-Chancellor of Jadavpur University.
Pics of the revolt and student union fights in 2019 and an article by Times of India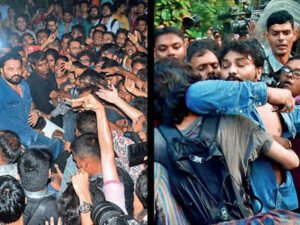 Let us see how many vacancies we will get to see and who can apply:
There are 40 to 60 vacancies in departments like Computer Science, Electrical, Mechanical, and Civil Engineering. This matter has raised concerns among the authorities, who believe that the "negative image" of the university in recent times is one of the main reasons behind students not choosing the Jadavpur University in this academic year.
"Another reason for the vacancies is that most of the students with good rankings are moving to IITs and NITs. This year, the counseling process of the joint entrance was completed before the counseling process of IIT started. This is also one of many reasons why seats remained vacant in Jadavpur University," said the Vice-Chancellor.
Giving a mixed response to this matter, Professor Bhaskar Gupta, former chairman of the board and Jadavpur University, said, "Maybe the public perception is one of the reasons. But it is a long-term trend that students want to move to a better place if they get a chance. However, not only in Jadavpur but also in many other places, engineering seats are still vacant."
According to sources, Jadavpur University authorities are going to start another counseling process on the basis of the application from the last week of December. To fill up these 450 seats, University authorities will provide counseling.
Who can apply?
Any Wbjee 2020 Candidate, there can be bound rank like 20,000 – 40,000.
Not like the previous year which was 10,000 this year approx 20,000, it will be gone.



Private colleges under wbjee will face loss, why?
Students who took any college and did not attend the college, can get the full refund, and the college is bound to refund, and the Jadavpur university has only 9600 Rs admission charge. Even a middle-class family afford it, which is good in the sense of student but later we will get to see a lot of vacancies in top engineering private colleges of India ( West Bengal Colleges like Heritage, IEM, Techno, ETC)
Check my previous post where I  defined More details about Counselling and seat matrix vacancies.
The first blog to provide the news to you.
The news was confirmed by NEWS18. Special Thanks to them.
22nd December 2020 Jadavpur University Spot round (tentative).
THANK YOU, VISIT MY YOUTUBE CHANNEL AND YOU CAN CHECK THE ARTICLE EXPLANATION.