Free courses in spoken English, Business, Software engineering, engineering Science and many more totally free and after completion of the course you will get a certificate from the platform as well.
Getting the courses outside in platforms like udemy, Coursera and edx are too costly and, similar courses are provided by this platform for free.
Software courses have many sections from Data Structures to PHP and also android development and a lot of programming stuff also general skills like SEO and WordPress is also listed here and after the completion of the courses as proof you will be awarded a certificate from the Platform as well.
LearnVern Free Online Courses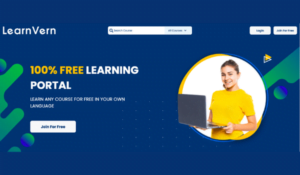 To Apply to watch the Video Tutorial
First, make an account in learnvern using your phone number and email id, then choose the course according to your needs, and then click on enroll and start your journey.
Click here to apply: Click Here